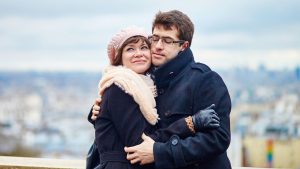 Are you wondering where you can go for the best online dating experience? Why not give Damaged Goods a try? We aren't like those other dating sites. No, we help individuals looking for someone who is just as strange and unusual as they are. So, if you're a little strange or broken, we promise there is someone out there for you. 
You're probably a little hesitant to try online dating, whether it's due to past experiences or staying safe in a socially distant world. But, we can tell you that it is safe, and we can help you ease your mind with our virtual dating experience and the option to flag the person's profile who you feel is getting a little too friendly when you're not quite into them. After that, you'll no longer have any contact with them.
What's the best online dating advice we can give you? Well, with our site. We tell our clients to be themselves. That's why we ask them to post a picture of them at their best and worst. Do not leave anything out, have a strange hobby? Feel free to share it. You might just find someone who shares that same interest. Who knows, maybe it will be the perfect first date. 
So if you're looking for the best online dating experience, visit our website to start your seven-day free trial today. Damaged Goods, the most honest dating site you'll ever see.