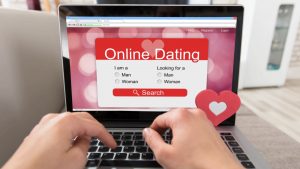 Since the beginning of the internet era, we have been told it's never a good idea to meet someone you've been talking to on the internet that it's not very safe because you never know if the person you're talking to is who they say they are.
It's these reasons why people are hesitant to try online dating. But it's not just a safety issue that makes some people are concerned. Some are self-conscious and may be afraid to put themselves up on a dating site, and they may feel their personality which makes them unique and exciting, could be a turn-off for a potential partner.
Is online dating a good idea? The simple answer is yes, but as long as you are ready for it and go with a reputable dating site.
Damaged Goods wants to change the way we look at online dating. We want those unique individuals, and we want to help them find someone who is just like them, whether you are looking for a friendship or something more than that.
What sets us apart from the other sites is that when you create a profile, we ask that you post a picture of yourself at your best and worst times. We also offer a monthly beauty competition where you have a chance to win $250.
But our picture options and competition isn't the only reason you should choose us. We also offer virtual dating options, which is perfect when we need to socially keep our distance, even if the rules are starting to change.
Over the last year, virtual dating has become the best way to connect with someone new. Not only is it good for keeping healthy during these times, but it's also suitable for those introverted individuals who want to meet someone new but aren't quite ready to leave the comfort of their own home.
At Damaged Goods, we also offer a 'flag' option. Is the person you talk to getting a little too close, and you're not quite ready for that? You have the option to flag their account so that you won't hear from them.
Online dating may not be for everyone, but for those looking for someone new, it can be an excellent way to connect with someone in their area. Just as long as you trust your instincts when you meet someone for the first time and meet them in a place you are comfortable with, such as a coffee shop you frequent or digitally from your own home.
When you are ready to start online dating, visit Damaged Goods to create your profile today! We will help you find someone who's just as unique as you are.